Written by Joe Viglione
Sunday, 28 June 2009 05:10
Bobby Hebb's classic song "Sunny" is such a presence in his career that it overshadows Lou Rawls Grammy-winning hit, "A Natural Man" (written by Bobby Hebb and actor Sandy Baron), his huge British Northen soul hit "Love Love Love", the Gamble & Huff masterpiece (also a Northern Soul favorite) "You Want To Change Me" that was Hebb's final 45 RPM for Philips before he moved on to record Love Games for Epic, eclipsing his phenomenal work with John Lee Hooker, Bo Diddley, Barry & The Remains on the Beatles 1966 tour, his tour with The Yardbirds featuring Jimmy Page and Jeff Beck and other aspects of his artistry that would've been a complete career for anyone else.

To start off your "Sunny" obsession it is best to begin with the Roof Music compilations that Rudiger Ladwig released in Germany in the early 2000's:


Part 2 features the James Brown and Dee Felice Trio featuring Marva Whitney, Chris Montez, Les mcCann, Shirley Bassey, Jose Feliciano, The Four Tops, Marian Love, The Walker Brothers, Paul Kuhn, Trini Lopez, Young Holt Trio, Marvin Gaye, The Electric Flag, Leonard Nimoy, Ella Fitzgerald, Gary Lewis & The Playboys and Brother Jack McDuff and David Newman. This was the 17 track 2002 follow-up to 2000's Part 1
Part 1 featured the original Bobby Hebb version, Arthur Lyman Group, Georgie Fame, Booker T and the MG's, Dusty Springfield, John Schroeder Orchestra, Robert Mitchum, Stan Kenton, Herbie Mann & Tamiko Jones, Stanley Turrentine, Andy Williams, The Ventures, Cher, Jimmy Smith, Wilson Pickett and Nancy Wilson -16 renditions.
So 33 songs are on the two Roof Music compilations.
Originally released on the Getting Down To It album


Remixed on the ULTIMATE REMIXES of James Brown


It Takes 2: Essential Soul & Funk Duets


Bobby tells us "I took a Park Avenue couple to Harlem to Big Wilt Chamberlain's Smal's Paradise. Van Johnson used to come up. That was the place to go to do the Twist. And James Brown was there this particular night, I took Dick Seid (an attorney from Mexico) and Peggy Burns. I invited James Brown to join us at the table and he got to meet the two associates of mine" (this was sometime in the 1960s, possibly 1968). "Usually when entertainers get together we discuss entertaining ideas. In this case we discussed music, a King Curtis song. I was trying to get my mind away from the word "twist" and work with other themes." James Brown had a daughter with the great Yvonne Fair. Yvonne's sister, Carolyn, would sometimes open as a dancer for Bobby Hebb's show at the Blue Morocco.
Marva Whitney's duet with James Brown is also on her own 1969 album It's My Thing


"Sunny" has become a jazz classic, a staple in the world of jazz for guitarists, pianists, xylophone players, it is amazing how the song lends itself to inspiring masters of the craft to reinvent it and explore each nuance of Hebb's masterpiece. Here are some cover versions worth finding on Gemm.com: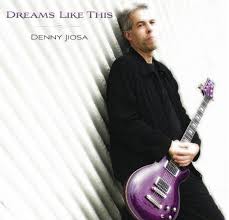 Bobby Hebb performs on "Sunny" with Denny Jiosa. Check out the Dreams Like This CD.
JOE JEWELL QUARTET: Every Note Counts


Roy Nathanson's Sotto Voce


The distinctive sound of George Benson wasn't a household thought in 1967, but going back and hearing the Verve recording of "Sunny" one can hear the sound that made Benson famous.


Melba Moore is actually one of the backing vocalists on Bobby Hebb's hit version.


I believe she released her recording of "Sunny" on two albums, Mercury Records "I Got Love" released on June 9, 1970 Catalog#: SR-61287 also issued as "Living To Give" with, perhaps, a zoom-in of the cover

SR-61255 STEREO


I Got Love
LIVING TO GIVE (Mercury #61255)

SR-61255 STEREO





All So is Sophia Villamor from France with a breathy version of "Sunny"

Pat Martino's Head And Heart Consciousness: Live


Here's what Pico had to say "But I chose to spotlight the third tune because it proves that Pat didn't need complex material to astound the living begeezus out of you. He can take a familiar, straightforward pop tune like the 1966 Bobby Hebb smash hit "Sunny" and blow you away all the same.

Following a minute in which the theme is played out, Martino launches into his solo carefully building intensity over the next four minutes and forty-five seconds. Through it all he is always locked into the groove. His tone is soft and while his guitar is a tad undermiked, you can still hear every note, because he plucks his notes clearly." (from Something Else Reviews http://www.somethingelsereviews.com/2008/07/one-track-mind-pat-martino-sunny-1972.html
There's a Japanese quasi-garage version by Anki released on WEA in 2008


Sandi & The Accents Live in 2007


Dwight Adams has a funky version on his Soul Master CD
DWIGHT ADAMS: Soul Master

---
FRANKIE VALLI RE-CUTS "SUNNY"
This version is on my cellphone as a ringtone.
The "Timeless" album has been re-packed with "Frankie Valli Solo" on Collectors Choice


So Collectors Choice has packaged the Frankie Valli, Johnny Mathis, Andy Williams versions of "Sunny" for the new millennium on CD while Collectables has released Percy Faith - all on two-fers.


Johnny Mathis




ANDY WILLIAMS 'BORN FREE' album contains "Sunny"


It was paired with 'Love Andy' for a Collectables re-release

l
Percy Faith re-released on Collectables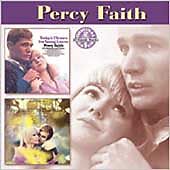 originally on his "For Those In Love" lp


---
Frank Sinatra
Cy Coleman
Ben Tucker discovering "Sunny" - from Tucker's biography page
Multi-talented and eager to expand his repertoire of accomplishments, Ben became involved in the music publishing business. Among the tunes he published, "Sunny" was his greatest success. The song became an immediate sensation and firmly established itself among contemporary standards. The commercial success of "Sunny" heralded a changing point in Ben's career. He was now in a position to explore and invest in other business ventures.
Bobby Hebb told Music Business

Monthly

on 6-28 "Eric (Colodne) was in control of Portable Music; that was the first song that he had. Colodne was Cy Coleman's nephew. Ben Tucker, the bass player, brought it to Eric Colodne. A guy named Sandy Scott, from Jackson Tennessee, where Bobby's mother is from, "and he introduced me to Ben Tucker; it's amazing because ben graduated high school with my oldest brother, but they did not know each other."
"I brought the song to Eric, we rehearsed at a little rehearsal hall in New York. We spent 30 minutes (playing it for Eric), we only needed ten or fifteen minutes. And Eric, I can remember the expression on his face. he said "They passed this up?" I don't remember if he was 19 or if he was 20. He was a young man and so was I.
http://www.bentuckerjazz.org/biography/index.html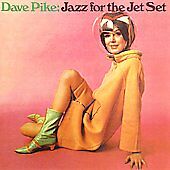 In 2000 Jamey Aebersold did his "A New Approach To Jazz improvisation"


Ronnie Aldrich and his Two Pianos in 2006


Dusty Springfield Where Am I Going?



Other Essentials
1969's THE BRASS ARE COMING Herb Albert & The Tijuana Brass re-released on Foursider


Bill Cosby's Hooray For The Salvation Army Band, a spin on Sgt. Pepper's Lonely Hearts Club Band including that Beatles hit along with "Sunny"

Bill Cosby Sings Hooray for the Salvation Army Band!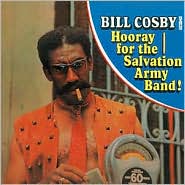 Release Date: 03/28/2006
Original Release: 1968


Label: COLLECTABLES
UPC: 090431777527
---
Star Search The Kids 2003


Johnny Rivers Whiskey A Go Go Revisited was re-titled in France as "John Lee Hooker"


According to a webwriter called PC_Music "The US 1967 "Whisky a Go-Go Revisited" Johnny Rivers album has been renamed "John Lee Hooker" for its French release 2 years later. The 15' long B side track became the A side and has been a huge dance-floor hit in France. This track is a tribute to the bluesman John Lee Hooker. This long piece has got a good live atmosphere with a competition between the lead guitar and the organ especially in the long introduction. Unfortunately it is not faultless; it is way too redundant with too many "I Can't Get no Satisfaction" and "Baby Please Don't Go" tags. Some passages are uninspired and a bit hollow. The other tracks are all covers. They are generally good except "A Hard Day's Night" and "When a Man Loves a Woman" which are more forgettable.
A good album but not great. It is very overrated in France."
---
Another famous French version is Richard Anthony who translated it. Very Phil Spector-ish
appears on six of his albums including
Les Plus Belles Chansons de Richard Anthony
It is on multiple Ernestine Eckstein albums including one from 1979 entitled "Sunshine"
and a Latino version by Los Aragon

---
ESSENTIAL REISSUES
Ray Nance's 'Body And Soul' CD was released on March 14, 2006 by the Mighty Quinn Label. Originally released on the Solid State (SS 18062) label, a division of United Artists / Transamerica, it was produced by Duke Pearson and arranged by Ray Nance. "Sunny" comes in at 3:06 with Ray Nance on Violin and vocal.


Oscar Peterson's Motions & Emotions album is now on CD, originally released in 1972 on

BASF 20713

in the U.S. with the UK on MPS/BASF (MPS) 1973. Sunny appears on Side 1, track 2.
CD is a VERVE release, December 4, 1990.


Oscar Peterson, Sam Jones, Bobby Durham, Claus Ogerman Orchestra


Sunny was included on the 6 song e.p. of Earl Grant's Golden Favorites



as well as the full album




CHARLIE BROWN'S "WHY IS EVERYBODY ALWAYS PICKIN' ON ME?" Vinyl


Charlie Brown 45 RPM "(Funky)SUNNY" Flying Dutchmen on Gemm.com


Boney M





BONEY M-SUNNY-THE BEST OF-INCLUDING THE NUMBER 1 SINGLES: SUNNY,EL LUTE,BELFAST-2001-CD-NEW-MADE IN EU/GERMANY BY BMG/ARIOLA EXPRESS 74321 24931 2 16 TRACKS


The Classics IV do a version of "Sunny" which sounds like the flip side of "Stormy", and remember in "Stormy" they sing "Bring back those Sunny days..."

The Lost Tapes Vol. 2 by Maynard Ferguson


THESE ARE TWO DIFFERENT VERSIONS OF SUNNY BY MAYNARD FERGUSON!
Ridin' High by Maynard Ferguson



Willie Bobo's Finest Hour with "Sunny"


Last Updated on Sunday, 28 June 2009 18:56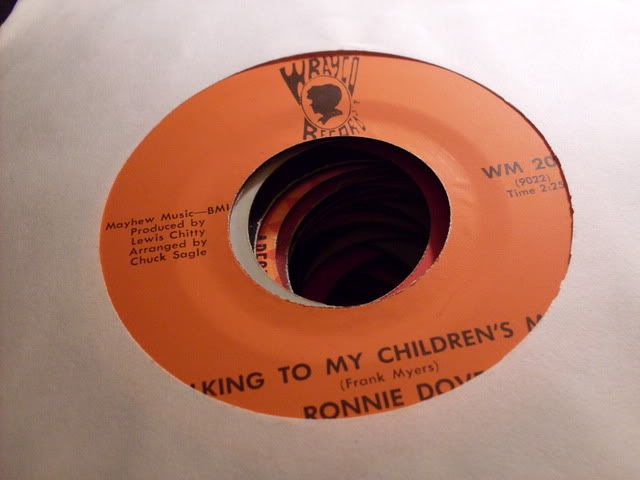 MOMS MABLEY
SUNNY BLOGS 9
* (new addition, as of 5/1/13)
1001 (plus 80 downloads)
Albums:
Ambos *Seelos Show
EMI 13C062-33961
Smile and Dance
(Switzerland)
Awe, Dennis
Intercontinental IC203
An Evening With The Velvet Touch, Vol. 1& Vol. 2
*

(2 different cover inserts)
Boney M
*Tshauryang TP-3573
The Best Of Boney M
(Asia)
*Arcade 289003
Fitness "Dancing
(German comp)
*Tempo LP7201
Sunny – Musikbox Vol. 1
(German comp)
*Melodiya C60-12269/70
Raduga
(comp, Russia)
Borelly, Jean Claude
*Telefunken 6.24283
Profile
(Germany)
Brown, Maxine
*Epic BN26395(WLP)
Out Of Sight
Cher
*Liberty LP-8497
Sunny
(red EverClean wax, Japan)
Conniff, Ray
*Sony SONP 50301
Jean
(Japan, w/ lyric insert)
*Crystal Sounds Orch.Polydor MR4504
Red Rose
(Japan, w/ obi)
*De Boys An' Dem
Atillana LP-6000
De Boys An' Dem
(gfold, Trinidad)
Doonican, Val
*Pye NPL18321(M)
Sounds Gentle
(UK)
Fernandez, Ray
Sound Triangle ST7778(dj?)*
El Ray De La Salsa
(Colombia, for DARO Int'l.)*
Sound Triangle ST7778

El Ray De La Salsa (Colombia, for DARO Int'l.)*
*Gilla
Hansa 28 492OT
Lieh Mich Aus
(w/ poster, Germany)
Hansa 200 314-231
Gilla – Star Discothek
(Germany)
*Hara, Nobuo
Columbia YS-10038J
Forest Flower
(gfold, Japan)
Hatch, Tony
*Pye NSPL18164
A Latin Happening
(UK, mono jkt)
Hebb, Bobby
Philips BL7740(M)
Sunny
*(UK, 1st press; laminated front, paste-up back
covers)
*High, Martha &
Freestyle RLP096
Soul Overdrive
(UK)
*Hill, Freddy
Cuca KS-71-1
For The Good Times
(correction from Freddy H
a
ll)
*Kingston, Hardy
MCA MAPS 2173
High Life Music
(Germany)
Lamont, Duncan
*MFP MFP5093
Best Of The Bossa Novas
(Italy)
*Layton, Roger
SRT 78115
My Favourites
(UK)
Lettermen, The

*Capitol STM21496

Los Lettermen En Mexico (Mexico)
Mauriat, Paul
*
Power Exchange PXL027

Two Sides Of Paul Mauriat (UK)
Mellow Fruitfulness
*Odeon URL OP-8278
A Whiter Shade Of Pale
(red wax, Japan)
Morris, Sarah Jane
*Liberation LIB 5185(dj)
Sarah Jane Morris
(Australia)
Music Minus One
MMO 1053
Do Your Own Thing (13 Rhythm Backgrounds)
w/
Rich Mattheson Quartet *(blue jacket)
*MMO 1053
Do Your Own Thing (13 Rhythm Backgrounds)
w/
Rich Mattheson Quartet (pink jacket, w/ book)
New Classic Singers
*Capitol T2599(M)
Big Hit Sounds Of The New Classic Singers
(PROMO
Reese, Della
*HMV CLP3605(M)
One More Time!
(UK)
Rhapsody
Melodiya 33C60-12195-6
I Hurry To Your Love
(Russia, red label)*
*Melodiya 33C60-12195-6
I Hurry To Your Love
(Russia, pink label)
Smith, Jimmy
*Verve SVLP9253
Groove Drops
(UK)
*Verve 2317 019(RI)
Groove Drops
(UK, SELECT series)
*Verve 2632-001

Jazz History – Vol 1 (2LP, Germany)
Starr Orch., Eddy
*Keser KE002
Guitaresque
(gfold, Germany)
Tsunoda, Hiro
*Philips 16Y-13
The Best
(W/ OBI, Japan)
*Turner, Claudia
DHS 4673
Claudia Turner with David Wells
U.S. Air Force Band
*Program 366
Serenade In Blue
(radio show)
*Violinos Magicos

Musidisc 607.7053

Violinos Magicos/3 (Brazil)
*Waidele's Conver-
RR Records 090588
It's All In Your Head
(2 LP, Germany, Jim Webb
45's:
Al Russ Orchestra
*Grenn 14235
?
Sunny Cha/Yellow Bird
(round dance/call sht)
Boney M
*Melodyia 62-07333-4
?
Sunny/Daddy Cool
(blue flexi, PS w/ titles +
nos, Russia)
*Melodyia 62-07333-4
?
Sunny/Daddy Cool
(blue flexi, PS w/o titles +
nos, Russia)
Caravelli

*CBS EP 12075

?

Sunny + 3, PS, France
Criss, Sonny
*Prestige SMJ-1027
?
Sunny/Up, Up And Away
(PS, Japan)
Fame, Georgie
*Columbia DSA 687
1966
Sunny/Don't Make Promises
(South Africa)
*Odeon 33-3514

?

Sunny/No Hagas Promesas (Uruguay)
Hebb, Bobby
*Emidisc 1-sided acetate
?
Sunny
(UK)
Kenton, Stan
*Capitol K23 714
?
Sunny/Dragnet
(PS, Germany)
Mabley, Moms
*Mercury MF1127(dj)
?
Sunny/Abraham, Martin and John
(UK)
Malvicino
*CEM 3004
?
The Latin Touch Of … – Sunny
+ 3, PS, Spain
Marco, Ray
Thunderbird 508
1970
Sunny/More
(Sung In Italian)
*(He
r
b)
Mauriat, Paul
*Philips 373 944 BF
?
Sunny/Tengo Miedo ("J'ai Peur")
(PS, Spain)
Fonogram 373944BF(dj)*
?
Sunny/Tengo Miedo ("J'ai Peur")
(PS, Spain)
*Promdan, Plern
Star ST-573
?
Sunny/?
(Thailand)
*Tilt-Down Men, The
D'Swan DS-1204
?
Sunny/Big Time Operator
(Philippines)
Yambu

Sonolux 1976(DELETE)

?

Sunny/Caballo (Colombia)
*Sonolux 11-11344

1976

Sunny/Caballo (Colombia)
*Aldrich, Ronnie
London LS523
1969
Love Is Blue - Sunny
+ 3, hard PS, Japan
Mauriat, Paul

*Philips 424 503 BE

?

Paul Mauriat #3 – Sunny + 3, hard PS, Portugal
*Tempo, Nino &
London EPP-871
1967
All Strung Out – Sunny
+ 3, hard PS, Mexico
Williams, Andy
*MTR 143
?
Sunny
+ 3, PS, Thailand
10" EP's, SINGLES:
12" Singles:
Boney M
*Edel 0090760
?
Sunny
– 2 mixes + 1 (UK)
Yambu
*Vampi Soul 45056
2012
Sunny/Hippopotamus
(EU, reworked by The
*Fluitar
Self
Interweavings
*Prince & the NPG
NPG --
One Night Alone … The Aftershow; It Ain't Over
*Sophie
TTM 09032
Sunny
(promo CD single)
Tapes:
Jazz Three, The

Superscope A023-T

Daytripper (cassette, Kazuo Yashiro)